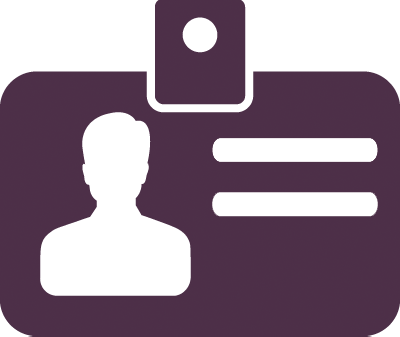 The Reawakening Committee continues to meet regularly to ensure a smooth and safe return to campus for students and employees.
We are currently in Stage 3 and well into the 2020 Fall semester and we want to keep you updated on what to expect.
The rule of thumb is – if you can perform your job responsibilities remotely, please continue to do so until further notice, with the approval of your supervisor.
Protocols for Returning to Campus
Travel
If you plan to travel during the fall and holidays, please be cognizant of the fact that you need to be in place at your respective city (Kansas City or Joplin) for at least a 14-day quarantine prior to your return to campus.
Self-Screening
Prior to coming to campus each day, every employee must conduct a COVID-19 Health Screening Self-assessment which will include taking your temperature and answering COVID-19 related questions about yourself and those with whom you have been in contact. This Health Screening will be available through the KCU Safety App. Employees will self-screen on the days you are coming to campus prior to arriving on campus.
Individual Saliva Testing
KCU requires that all employees submit to COVID-19 saliva testing prior to returning to campus. Until further notice, these tests will be coordinated and directly observed by health professionals on both KCU campuses and will be offered for employees by appointment on Wednesdays from 9-11 a.m. beginning July 29. To make an appointment, please log into the SSO portal and follow instructions on the myKCU intranet.
Employee Acknowledgement Form
Each employee will be required to read and sign an Employee Acknowledgement Form through WorkDay agreeing that you understand and will comply with protocols set out by the University.
Personal Protective Measures
Employees must comply with at all times protective protocols that include, but are not limited to:
Not congregating in groups or forming lines with fewer than 6 feet between each person;
Washing your hands regularly with soap and water for at least 20 seconds; using the alcohol-based sanitizers available throughout the workplace;
Covering your sneezes and coughs with tissues, off to the side, or with crook of elbow, and disposing of all tissue properly after one use;
Wearing a face mask or face covering unless alone in a private office or work space that is enclosed;
Maintaining physical distancing (at least 6 feet between you and others), including on elevators, on stairs and in stairwells, in common areas, in file rooms, in break areas, etc.;
Staggering breaks, do not congregate in the break room or in lines for vending machines, and do not share cups, food or utensils;
All campus members are expected to participate in the simple steps of Advance Contact Tracing ("ACT").
Closed Areas on Campus
There will be certain areas of the campus that will be closed at various stages of Reawakening. During Stage 3, you can expect the following areas to be inaccessible until further notice:
Kansas City:

Cafeteria
Gym and lockers
Smith Hall
Library
SAC
Some SEP spaces
(old OMM Lab, unused 3rd floor, 1st floor wing, and Micro Labs)
Kesselheim
Butterworth
Fourth floor of ADB study space outside the board room
Small meeting rooms

Joplin:

Cafeteria
Library
Student lounges
YMCA and student lockers
Refreshment bar
Study rooms
Small meeting rooms
In the coming days and as we approach each of the next stages, the Committee will provide the KCU community with timely updates in order for you to appropriately plan your return to campus based on your job function and in accordance with the plan.
Protect Each Other
Is there anything else I can do to keep my exposure low and do my part for the safety of all of us on campus?
Have a life off campus, but remember your choices impact the entire KCU community.*
Always maintain a physical distance of 6' apart from others.
Wear a mask at all times while in public, especially indoor spaces.
Avoid large groups of people (more than 10) when physical distancing is not possible.
Avoid situations where people are not wearing masks.
Finally, in everything you do, stop and think: "If I do this, will I pass the KCU Daily Health Screening?"
* See Dr. Kristine Stevens' email dated 7/22/20
We need to protect each other.
---
Screening Questionnaire
The safety of our students, employees, families and visitors remain KCU's overriding priority. As the COVID-19 pandemic continues to evolve, KCU is monitoring the situation closely and will periodically update any guidance and recommendations based on current information from the Centers for Disease Control and Prevention and the World Health Organization.
Only approved campus members (faculty, staff, students) are permitted on either the KC or Joplin campus at this time and all who can conduct their work from home, should. In order to reduce the potential risk of exposure and prevent the spread of COVID-19, every day prior to entering campus, campus members must conduct a self-screen. Using the KCU Safety App from your phone, tap on the Health Screen button.
Screening questions will be as follows:
Self-Declaration by team member (all with yes/no options):
Is your temp greater than or equal to 100.0 F today?


Have you returned from any interstate or international travel (except KS, AR, OK) within the last 14 days?


Have you had close contact with, or cared for someone with a presumed case of, or been diagnosed with, COVID-19 within the last 14 days? (Outside of clinical faculty member exemption.)

Have you attended a group gathering of 10 or more people inside or 25 or more people outside within the last 14 days where other participants were not in masks and that did not allow opportunities for social distancing?

Examples: If you were at an outdoor wedding with 30 people in attendance and people were in masks and there was social distancing in place, you would mark "No" for this question.

If you were at a house party with 15 people in attendance and people were not in masks or adhering to social distancing guidelines, you would mark "Yes" for this question.

Are you currently or have you experienced any of the following new symptoms, not attributable to another medical condition: fever, chills, cough, sore throat, difficulty breathing, respiratory illness, fatigue, headache, muscle aches, decreased or loss of smell or taste, nausea, vomiting, diarrhea/diarrheal illness?
If the answer is "yes" to any of the questions, you have a Positive Screening. Instructions are below.
Screening Outcomes
The following process will be followed for screening outcomes:
Campus members with all negatives on the questionnaire will be cleared to proceed onto campus. Approval will come in the form of an approval screen (green checkmark and a date/time stamp - see image on right) upon the successful completion of the questionnaire; this is considered a Go screening outcome.

The approval screen should be screenshot by campus members prior to arriving on campus.
Students will need to display their approval screen on their mobile device when they arrive to the classroom or lab to be checked by faculty or fellows in that classroom or lab space.
Employees may be asked to display their approval screen on their mobile device at any time when they are on campus.
Being physically on campus without having evidence of a Go screening outcome may result in a conduct policy violation for employees and/or students and may be subject to disciplinary measures.
If approved for on-campus activities all campus members should continue to practice social distancing, proper hand washing and sanitizing exercises, and wear appropriate protective measures and PPE as directed.



Campus members with any positives on the questionnaire will not be cleared to enter campus and will be required to stay home; this is considered a No-Go screening outcome.


Individuals who receive a No-Go screening outcome will be directed to contact Score 1 for Health (1-877-425-0251) for additional dialogue and next steps.
What to Do if You Are Sick
Who is my KCU contact?
Score 1 For Health (1-877-425-0251) will be the initial point of contact for all KCU employees. Score 1 will assist in the communication to supervisors and HR to ensure that status of individuals is known while providing a single point of contact and repository for health matter intake and also maintaining a level of confidentiality relative to specific health issues. Score 1 will assist with follow-ups for positive screenings, expanded contact tracing, and general questions.
What if I have a Positive Screening?
Employees with any positives on the screening questionnaire, exhibiting symptoms and/or have a temperature greater than 100.0 will be required to stay home and make contact with Score 1 at 1-877-425-0251.
Return to campus after a positive screening can be accomplished by passing the self-screen, or clearance from a healthcare provider (i.e. reported symptom that resulted in positive screening was evaluated and attributed to another medical condition).
What if I have a positive COVID-19 viral test?
Employees who test positive for COVID-19 during the KCU testing events will be notified by KCU's Score 1 for Health and will receive instructions for proceeding. Students who do not have a health-care provider within your campus community will be referred to one of KCU's clinical partners. Return to campus can be accomplished only after receiving clearance from your health-care provider with the criteria of having no fever, improved symptoms, and receiving two negative COVID-19 viral tests in a row, taken at least 24 hours apart.
Will I be notified by the University if someone I've been in close contact with on campus has been diagnosed with COVID-19?