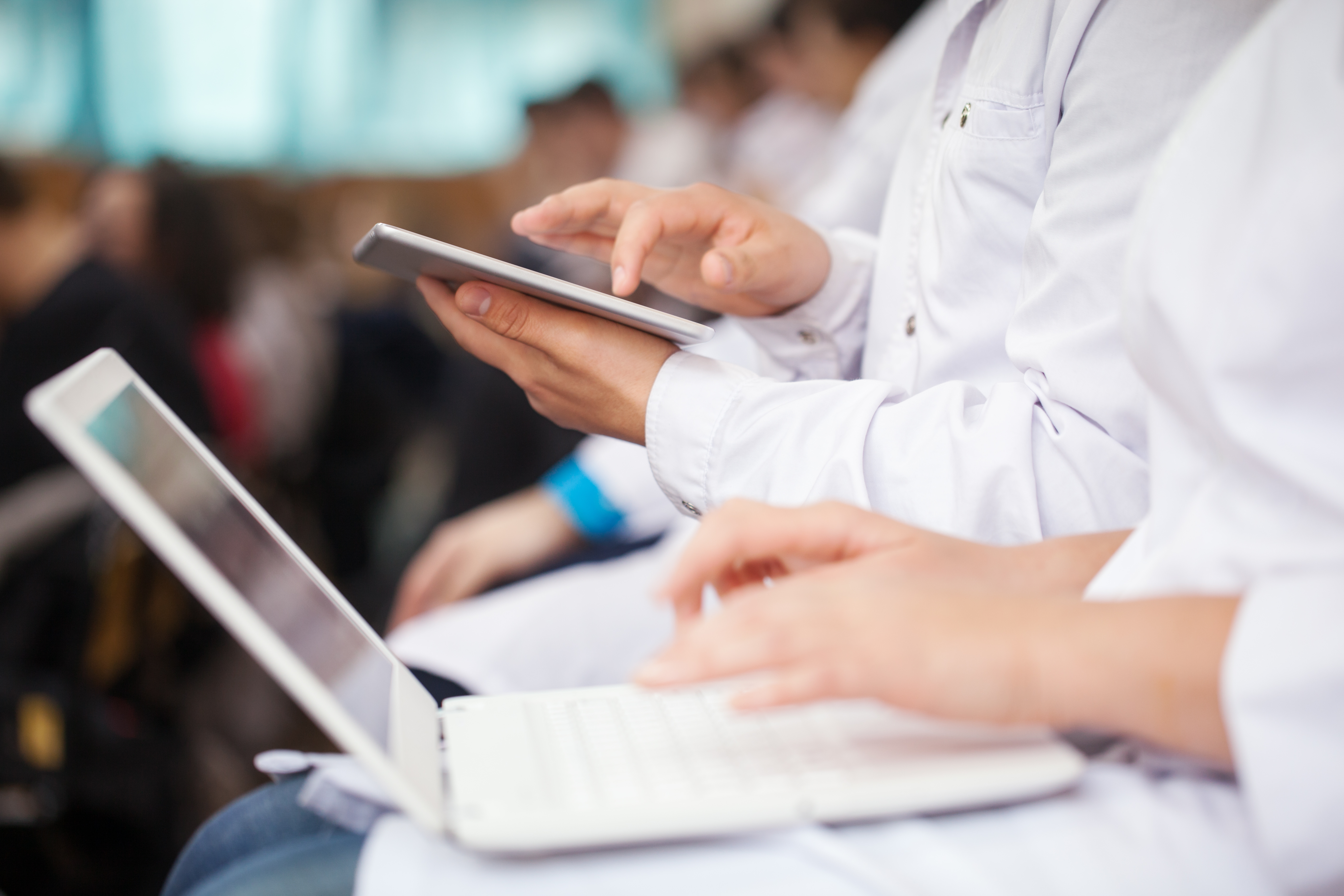 Check out what's new in the library!
---
Updated November 2018
E-Books
Advanced Methods for Conducting Online Behavioral Research, 1e - Samuel D. Gosling, John A. Johnson.
Advances in Clinical Cognitive Science, 1e - Richard W.J. Neufeld.
Affirmative Counseling and Psychological Practice with Transgender and Gender Nonconforming Clients, 1e - Anneliese A. Singh.
APA Addiction Syndrome Handbook - Howard J. Shaffer.

APA Handbook of Community Psychology, 1e - Meg A. Bond, et al.

APA Handbook of Clinical Geropsychology, 1e - Peter A. Lichtenberg, et al.

APA Handbook of Dementia, 1e - Glenn E. Smith, Sarah Tomaszewski Farias.
Addressing Cultural Complexities in Practice: Assessment, Diagnosis, and Therapy, 3e - Pamela A. Hays.
Atlas of Endovascular Venous Surgery, 2e - Jose I. Almeida.
Cardiac Intensive Care, 3e - David L. Brown.
Cardiovascular Physiology, 11e - Achilles J. Pappano.
Cell Biology, 3e - Thomas D. Pollard, et al.
Central Nervous System Cancer Rehabilitation, 1e - Adrian Cristian.
Challenging Neuropathic Pain Syndromes: Evaluation and Evidence-Based Treatment, 1e - Mitchell K. Freedman, et al.
Clinical Arrhythmology and Electrophysiology: A Companion to Braunwald's Heart Disease, 3e - Ziad F. Issa, et al.
Clinical Biochemistry: An Illustrated Colour Text, 6e - Michael Murphy, et al.
Clinical Pharmacology, 12e - Morris J. Brown, et al.
Creasy and Resnik's Maternal-Fetal Medicine: Principles and Practice, 8e - Robert Resnik, et al.
Current Diagnosis & Treatment: Psychiatry, 3e - Michael H. Ebert.
Dubois' Lupus Erythematosus and Related Syndromes, 9e - Daniel J. Wallace, et al.
Emery's Elements of Medical Genetics, 15e - Peter D Turnpenny, Sian Ellard.
Evidence-Based Psychological Practice with Ethnic Minorities: Culturally Informed Research and Clinical Strategies, 1e - Nolan Zane, Frederick T.L. Leong.
Evidence-Based Treatment of Personality Dysfunction: Principles, Methods, and Processes, 1e - Jeffrey J. Magnavita.
Forensic Geropsychology: Practice Essentials, 1e - Shane S. Bush, Andrew L. Heck.
Foundations of Multicultural Psychology: Research to Inform Effective Practice, 1e - Timothy B. Smith, Joseph E. Trimble.
Fundamentals of Oncologic PET/CT, 1e - Gary A. Ulaner.
Gray's Basic Anatomy, 2e - Richard Drake, et al.
Health Care Ethics for Psychologists: A Casebook, 1e - Stephanie L. Hanson, et al.
Hutchison's Clinical Methods, 24e - Michael Glynn, William M. Drake.
Kaplan's Essentials of Cardiac Anesthesia for Noncardiac Surgery, 1e - Joel A. Kaplan, et al.
McMinn's Color Atlas of Head and Neck Anatomy, 5e - Bari M. Logan, et al.
Netter's Concise Radiologic Anatomy, 2e, Updated - Edward C. Weber, et al.
Netter's Head and Neck Anatomy for Dentistry, 3e - Neil S. Norton.
Oh's Intensive Care Manual, 8e - Andrew D. Bersten, Jonathan M. Handy.
Oral Pathology: A Comprehensive Atlas and Text, 2e - Sook-Bin Woo.
Pathophysiology of Disease: An Introduction to Clinical Medicine, 8e - Gary D. Hammer, Stephen J. McPhee.
Pediatric Infectious Diseases: Essentials for Practice, 2e - Samir S. Shah.
Pediatric Psychopharmacology: Combining Medical and Psychosocial Interventions, 1e - LeAdelle Phelps, et al.
Personality Disorders: Toward Theoretical and Empirical Integration in Diagnosis and Assessment, 1e - Steven Ken Huprich.
Personality-Guided Cognitive-Behavioral Therapy, 1e - Paul R. Rasmussen.
Practical Cytopathology: A Diagnostic Approach to Fine Needle Aspiration Biopsy, 1e - Andrew S. Field.
A Practical Guide to PTSD Treatment: Pharmacological and Psychotherapeutic Approaches, 1e - Nancy C. Bernardy, Matthew J. Friedman.
Psychological Treatment of Medical Patients in Primary Care, 1e - Anne C. Dobmeyer.
Reichman's Emergency Medicine Procedures, 3e - Eric F. Reichman.
Renal Physiology, 6e - Bruce M. Koeppen, Bruce A. Stanton.
Transfusion Medicine and Hemostasis, 3e - Beth H. Shaz.
Underwood's Pathology, 7e - Simon S. Cross.
Your Practicum in Psychology, 2e - Janet R. Matthews, C. Eugene Walker.
Print Books (Joplin Campus)
Print Books (Kansas City Campus)
DVDs
E-Journals
October 2018 Updates
E-Books
E-Journals
September 2018 Updates
Print Books
E-Books
E-Journals
August 2018 Updates
Print Books
E-Books
July 2018 Updates
Databases
Print Books
E-Books