Ascension Macomb Oakland Hospital, Warren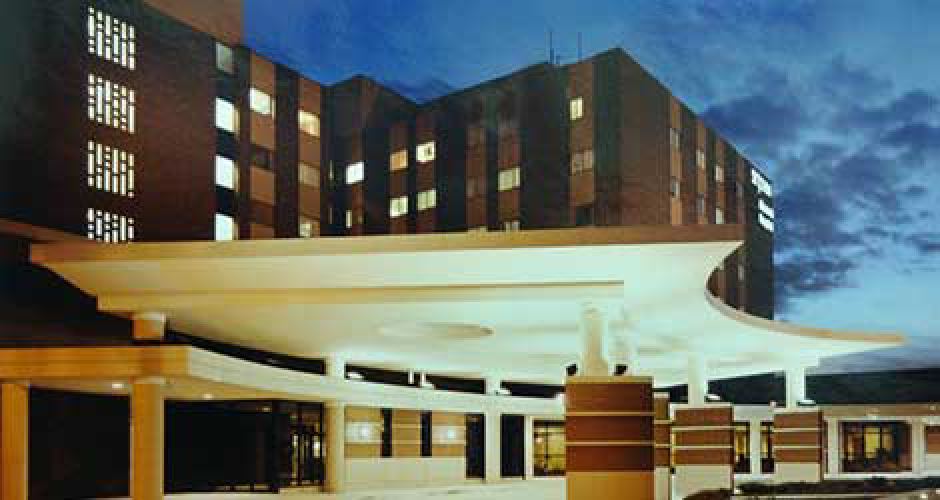 ---
St. John Macomb Hospital and St. John Oakland Hospital merged in 2007, and today we're St. John Macomb-Oakland Hospital – one hospital, two campuses.
St. John Macomb-Oakland Hospital, Warren Campus, is a 376-bed facility offering a full array of medical and surgical specialties, including Centers of Excellence in cardiovascular services, including open heart surgery, cancer care and neurosciences. We offer a wide range of inpatient and outpatient services, including physical medicine and rehabilitation, women's health and cancer treatment through our Webber Cancer Center.
St. John Macomb-Oakland Hospital, Warren has earned the prestigious three-star rating from the Society of Thoracic Surgeons and is an Accredited Chest Pain Center with Percutaneous Coronary Intervention. The hospital is an Advanced Primary Stroke Center, and has been recognized as a Blue Cross Blue Shield Blue Distinction Center for joint replacement, spine and cardiovascular services.
School Affiliations
Michigan State University
KCU College of Osteopathic Medicine
Hospital Statistics
Total Beds - 376
Admissions - 92,357
ER Visits - 71,917
Outpatient Visits: 173.662
Births - 727
Inpatient Surgeries - 4,134
Outpatient Surgery - 11,020
DOs on Staff - 273
MDs on Staff – 746
Third-Year Clerkships
Family Medicine (4 weeks) - Outpatient
Internal Medicine (8 weeks) - Inpatient
Ob/Gyn (4 weeks) - Inpatient/Outpatient
Pediatrics (4 weeks) Outpatient
Psychiatry (4 weeks) Inpatient/Outpatient
Surgery (8 weeks) Inpatient
This site schedules clinical experiences in four-week increments.
Third-Year Selectives
Allergy-Immunology
Anesthesiology
Cardiology
Emergency Medicine
Family Medicine
Gastroenterology
Infectious Diseases
Internal Medicine
Nephrology
Neurology
Ob/Gyn
Ophthalmology

Orthopedic Surgery
Otolaryngology/ENT
Pathology
Pediatrics
Psychiatry
Pulmonary Medicine
Radiology
Reproductive Endocrinology
Rheumatology
Surgery
Urology
Fourth-Year Clerkships
Allergy-Immunology
Anesthesiology
Cardiology
Emergency Medicine
Family Medicine
Gastroenterology
Infectious Diseases
Internal Medicine
Nephrology
Neurology
Ob/Gyn
Ophthalmology

Orthopedic Surgery
Otolaryngology/ENT
Pathology
Pediatrics
Psychiatry
Pulmonary Medicine
Radiology
Reproductive Endocrinology
Rheumatology
Surgery
Urology
Residency Information
Advanced Education in Dentistry (AEGD)
Emergency Medicine
Family Medicine
Internal Medicine

Cardiology Fellowship
Interventional Cardiology Fellowship
Gastroenterology Fellowship
Head & Neck Oncology Fellowship
Nephrology Fellowship
Pulmonary Critical Care Fellowship

Neurology
Obstetrics and Gynecology
Ophthalmology
Orthopedics
Oral & Maxillofacial Surgery
Otolaryngology & Facial Plastic Surgery
Perodontics
Podiatry
Surgery
Traditional Year
Urology
Resources & Benefits
Facility Resources: Students have access to classroom with video conference capability, computers, dining room, internet, medical library, phones, printers, study space and WiFi while on duty at the hospital
Meal Benefits: Meal stipend provided to base students for the year
Visiting Student Housing: Housing is available to non-core visiting 4th-year students, first come, first served
Duties & Opportunities
Student Duties: Students are required to participate in weekly rounds, night call and weekend rounds as assigned
Didactics: Students are required to participate in lectures, rounds and reading as assigned
OMT/OPP Opportunities: Students are required to participate in didactics and skill development in OMT/OPP as provided
Unique Site Characteristics
ACLS and BLS certifications must be current
Background check and drug screen is required annually
Drug screen required within 3 months of rotation start (10-Panel)
Global Track Students must communicate third-year obligations to core site as soon as the Clerkship Site Match is finalized
Military Track Students must communicate third-year obligations to core site as soon as the Clerkship Site Match is finalized

NBOME COMAT Subject Exams taken at a Prometric Testing Center

(testing accommodations other than extra time may not be available)
Orientation is provided prior to the first clerkship
Students are limited to a total of 4 clerkships with Ascension Macomb-Oakland Hospitals during 4th-year (2-week and 4-week clerkships are both counted as one clerkship)
TB screening required annually

Travel may be required for third-year Clinical Skills Assessment (CSA)
Additions or changes to this site's information may occur at any time - information last updated 10/3/19
Contact Information
KCU Clinical Clerkship Coordinator: Noelle Herman
Core Site Contact: Marcie Hamilton
Manager, Graduate Medical Education: Melanie Mosner
Director of Medical Education: Rafael Barretto, DO