Academic Services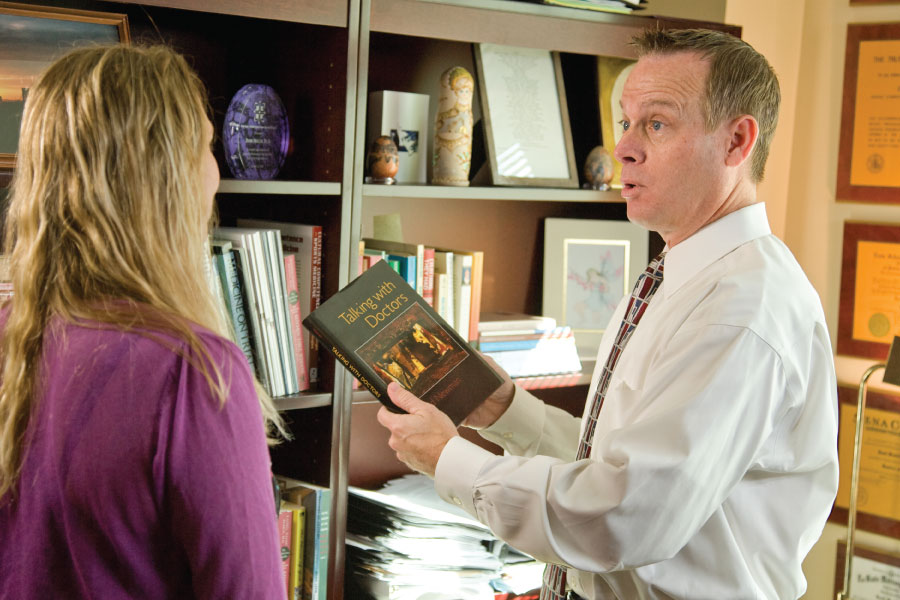 ---
We know the value of a good mentor. That's why we pair you with a mentor even before you arrive on campus.
KC-COM first-year students are paired with a second-year student who will serve as Big Brothers or Sisters. Your big will help you transition into medical school with handy tips and provide you encouragement throughout your academic career.
Joplin-COM first-year students are part of a peer mentoring team that connects them with third-year KCU students in Joplin and local physicians.
Our faculty are also here to guide you. Starting at orientation, you'll meet with your faculty advisor and begin building a rapport that will follow you throughout your career.
Learning Enhancement & Tutoring Services
KCU offers learning enhancement opportunities and support services for all students. These services are designed to improve your academic skills, including time management, study skills and test-taking abilities. Workshops and tutoring at no cost are also available to qualified students.