White Coating Ceremonies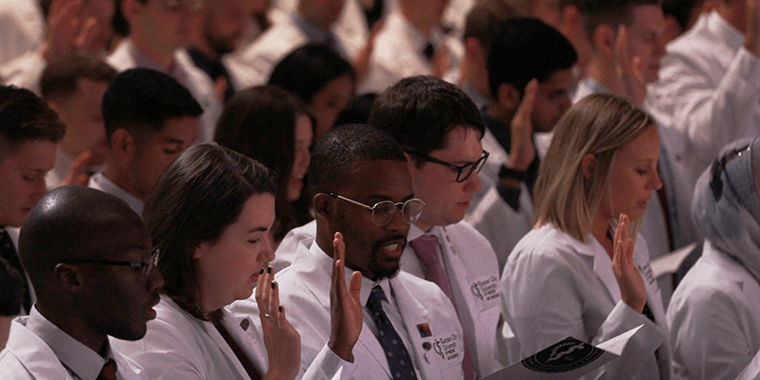 The White Coating Ceremony is a traditional and symbolic event that marks your transition from pre-clinical studies into the medical profession and hands-on clinical practice with patients. It signifies your commitment to your medical education, future medical practice and adherence to the Osteopathic Oath.
---
COM Class of 2025
Updated January 7, 2022
As we approach the upcoming White Coating Ceremonies, the transmission rates of COVID and Omicron in Missouri continue to increase dramatically overwhelming many of our hospitals and health systems. Therefore, we have made the difficult decision to postpone the upcoming ceremonies scheduled for January 28 in Joplin and February 6 in Kansas City. This was an extremely difficult decision since this will be the second postponement. However, holding a signature event of this magnitude risks the health and safety of not only our students, but also our family and friends and the surrounding communities. I know this is a disappointment for you and your loved ones and I assure you that the White Coating ceremonies for the Class of 2025 are not canceled but postponed until a time when we can celebrate in the manner you deserve and when your families and friends can safely join you.