Military Scholarships & Loans FAQs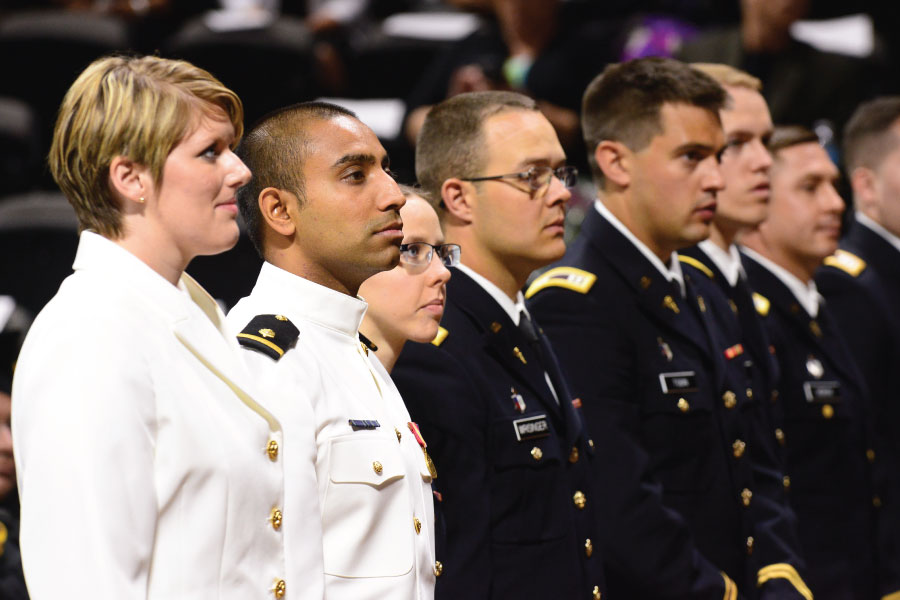 ---
Where do I send my completed claim form?
Deliver, mail, or fax your claim to:
KCU
Office of the Registrar
1750 Independence Ave
Kansas City MO 6106
Phone 816-654-7194
Fax 816-654-7191
registrar@kansascity.edu
I've been accepted for a HPSP; do I pay the acceptance and matriculation fees or does the HPSP?
You pay the initial fees to KCU. Once the military has paid the full tuition and fees, the overpayment will be refunded to you.
What documentation can I provide for proof of insurance payment?
You can provide any of the following as proof of payment:
Copy of credit card statement
Copy of bank statement (for auto-pay)
Copy of cancelled check
Letter from your insurance company stating the payment amount received for the time indicated on your reimbursement
If you are claiming insurance for the first time, you will need to provide a copy of a letter or premium statement from your insurance company to document your portion of the health insurance cost and the effective date. You cannot be reimbursed for dental or vision insurance.
Note: You cannot be reimbursed for insurance premiums that have not been paid, check to make sure that all months claimed are accounted for in receipts.
Can I include sales tax on my claim?
Yes, the Army form has a "Total Taxes for Item 13" line where you enter the total amount of sales tax. If you are submitting the Navy form, you will need to write in "Taxes" on one of the claim lines and enter the total amount of sales tax.
Where can I find a claim form?
Navy – Print off the Deans Certificate and Standard Form 1164.
Army – Print off the Medcom Form 678-R.
Why do I need to tape, not staple, my small receipts to a blank sheet of paper?
This is to make the processing of your claims easier and quicker for the Registrar's Office and the military. When mailing your claims to the military, having your small receipts taped to a sheet of paper ensures that they will not come off the paper and get separated from your claim form.