Center for Medical Education Innovation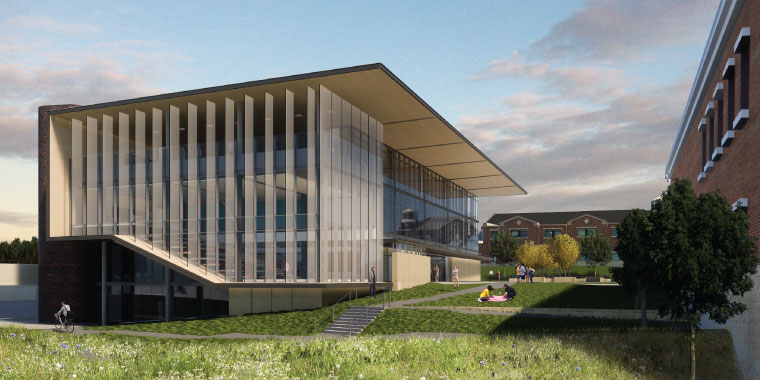 ---
The 56,000-square-foot state-of-the-art facility represents the next generation in medical simulation and will provide osteopathic medical students with the latest educational technology, including virtual reality, haptic technology and other simulated clinical experiences. The center will also offer opportunities for nursing and behavioral health students to train in an interprofessional education environment, essential for the growing trend toward team-based care.
Click on the photos below for a 360 tour of each location.
Watch the Progress - Time Lapse Video
We Met the Mabee Challenge!

KCU will receive $1 million from the J.E. and L.E. Mabee Foundation toward a $7.5 million capital fundraising goal to build a center for medical education innovation. KCU raised more than $6.5 million in order to obtain the Mabee challenge grant.
KCU is grateful for the generosity of all the donors who have helped KCU meet the Mabee Challenge.
KCU will continue efforts to raise the $8.5 million needed to reach its other campaign priorities: $4 million towards medical student scholarships and faculty support, $2.5 million for medical research, and $2 million for community outreach programs treating local children in poverty and global health.