Katie Kaeppler

Katie Kaeppler is a fourth-year medical student at Kansas City University of Medicine and Biosciences who is pursuing a dual DO/MBA degree with a particular interest in health systems science and advocacy. She recently completed a policy internship with the American Association of the Colleges of Osteopathic Medicine (AACOM) and has completed multiple policy courses throughout her MBA coursework. She plans to pursue a career in pediatrics and is very interested in how policy, community environments and social factors affect children's health.
Recent Blog Posts By Katie Kaeppler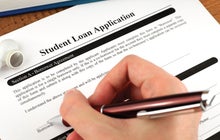 Why We Need to Save PSLF
Congress recently released a bill called the PROSPER Act (the Promoting Real Opportunity, Success, Prosperity through Educational Reform Act) that would update...